---
We build automotive software for industry-leading companies
Automotive Software Solutions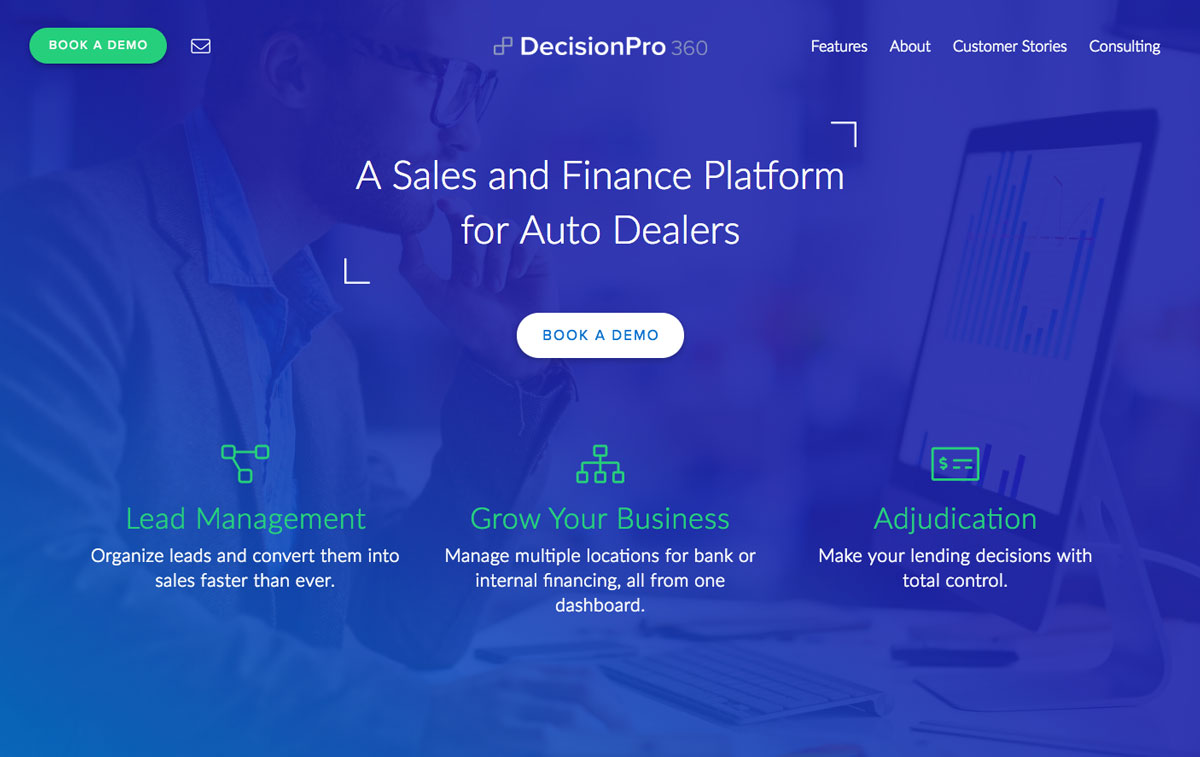 DecisionPro 360 is a revolutionary platform for managing and growing your non-prime finance business. Discover how DecisionPro 360 can bring consistency to lead management, loan adjudication and your overall subprime business process.
DecisionPro 360 was built by listening to what dealers need DecisionPro 360 started as a much-needed and not yet imagined tool to grow a vision. A vision of a successful, multi-branch, automotive lending network built on customer satisfaction and innovative processes.
DecisionPro 360 is backed by a full development team and consulting network that lives and breathes automotive financing. When we had the opportunity to work closely with an ambitious nonprime lender, we literally moved in. By working and developing our software alongside our beta group, we were able to fully understand & meet the opportunities and challenges of an ever-growing business. Whether you are financing exclusively through external lenders, or have begun lending in-house, we believe DecisionPro 360 is the growth tool you need. Contact us today and find out how our platform can streamline your business.
---
If you are contacting us about DecisionPro 360, we recommend reaching us at decisiopro360.com and we will be in touch. For general inquiries, please use this form. We will be in touch as soon as possible!